It's no secret that websites are the backbone of digital marketing success within an organisation. With the internet at our fingertips, consumers will often research and shop around online for a particular product before making the decision to purchase. According to the company 'Statista', in 2019 there were 1.79 billion digital buyers worldwide with this number expected to increase to 2.14 billion in years to come.
What are the benefits of having a great website?
– Increased credibility and visibility
– 24/7 access to your products and services
– Collect data to spot potential trends
– A cost-effective method of marketing
– Low maintenance
– Attract new customers
With the additions of Google Adwords, Google Analytics, IP capturing and many more marketing add-ons, the web has never been a more powerful tool for businesses worldwide.
How much does a website cost?
Websites can vary in cost depending on several factors but the most important perhaps is the type of website. Basic websites can cost as little as £200, offering limited functionality but providing a good foundation for basic advertising. If your business requires a bespoke website to meet your exact requirements then this may cost anywhere in the region of £2,000 to £8,000. Lastly, you have E-commerce sites allowing your customer to purchase and order products in just a few simple clicks. This type of website can often cost well in excess of £10,000.
On average the cost of a website for an SME business, according to web developers, costs anywhere in the region of £2,000 to £8,000.
Paying for a website monthly
We've noticed that many web developers don't provide a finance option when quoting their customers. Payment terms within this sector are commonly 50% deposit and 50% paid on website completion. With the potential of two large invoices to pay, many SME businesses are choosing to either delay their website upgrade or cancel the project entirely.
This doesn't have to be the case. We often provide website finance for businesses in the UK. Lending starts from £1,000 with 1 – 5 year terms to choose from. Unlike some finance providers, we can finance the entire solution including planning costs, purchasing of domains, design work and the initial hosting costs.
What if my business can afford the payment terms? This may be the case however you still may want to consider a finance option. Preserving your working capital is key and it will allow you to invest in other areas of the business, whether it's recruitment, marketing or paying those large HMRC bills.
Our solutions are designed to be tailored and to work with your chosen web developer. Whether their requirements are 50% in advance, full payment in advance or full payment upon website launch – We can cater for all.
Don't postpone your plans to grow your business, let us help you finance the cost of your new website.
The benefits of website finance:
• High acceptance rates
• Credit approval typically within a few hours
• Dedicated account manager
• Eligible for Limited, PLC's and LLP companies
• Finance other equipment such as software and hardware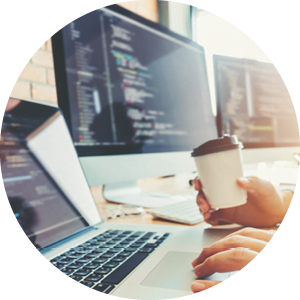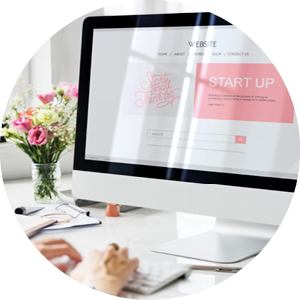 To get started all you need to do is contact us on 01420 481 500 or complete the form below. Once submitted a member of the team will contact you to discuss your finance requirements further.