The Outdoor Event Services Exhibition
We are delighted to announce that we will be exhibiting the 2019 Showman Show for the third consecutive year. This fantastic exhibition caters for the festival, outdoor and events industry, attracting on average 4500 visitors every year. The two-day show takes place at the Newbury Showground on the 16th and 17th of October.
In 2018 the UK events industry saw promising growth with reports showing a sector revenue of £42bn. With 25,000 businesses in this sector and over 7,000 events organised every year you can begin to get an idea of how successful this industry has become.
Throughout the twelve years of Bluestar's history, we have helped hundreds of outdoor and event companies with finance for their new or used equipment. With a wide portfolio of lenders and range of funding solutions to choose from we can finance almost any asset…
Marquee Structures
Catering Equipment
Refrigerated Trailers
Staging & Lighting
Flooring
Vehicles & conversions
Furniture
and more…
Our team will once again be exhibiting in the 'Marquee Pavillion' section of the show, where free food and beverages are available. A clay pigeon competition will also be taking place at the back of the tent for anyone who has a steady hand.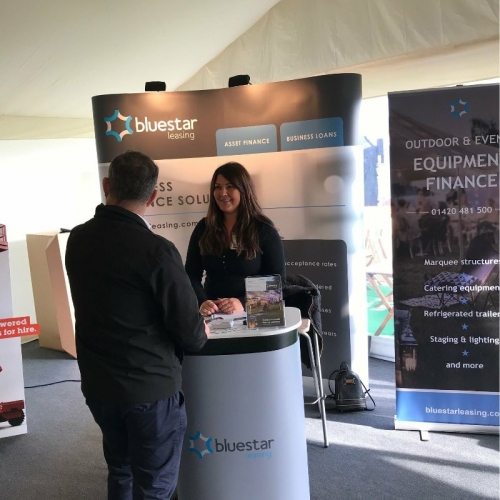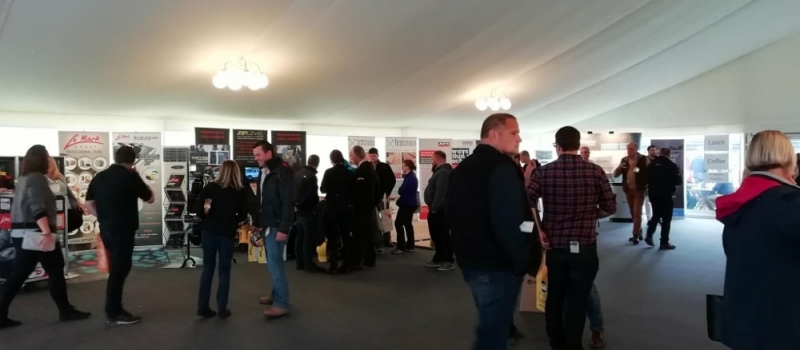 The show allows visitors a chance to see and demo the latest innovations within the festival, outdoor and events industry. From state of the art mobile bars and marquee structures to lasers and special effects, the show has a little bit of everything. If you want to read about the full list of services and entertainment at the show please click here.
Marcus Gregory, Director at Bluestar Leasing is looking forward to the show… "Having attended the show last year we can't wait to see what the 2019 exhibition has in store for us. Every year the show improves and delivers a fantastic range of entertainment for both exhibitors and visitors to take part in. We look forward to catching up with our existing customers and partners at the show as well as meeting some new faces too."
If your business is attending the Showman Show this year we welcome you to come over and say hello. Whether you have buying plans prior to the show or in the near future we would appreciate the opportunity to show you how our services can help you. To get in touch contact us on 01420 481 500 or email us at hello@bluestarleasing.com.
In the meantime, for more information on our outdoor and events finance solutions, please visit www.bluestarleasing.com/events-finance.
For more information on the Showman Show 2019 please click here. You will be able to view opening times, site info and the exhibitor list.
Thank you for taking the time to read our Showman Show 2019 blog.
*Credit Eventbrite for UK event industry statistics.