The majority of my hotel visits are business related either as a guest or when I am meeting clients. When I visit a hotel I am looking for it to be of a certain standard. It has to be clean, the facilities need to be modern and the decor attractive. The beds have to be comfy and the noise levels kept to a minimum. As a consumer I don't think this is too much to ask whether you prefer the grandeur of a five star or a more basic two star.
When I walk into my room for the first time I evaluate it. Is the bathroom clean? Is there any mould? What are the skirting boards and wallpaper like? Does the TV work? And so on….
Regardless of whether you are buying your first hotel or you are an experienced hotelier it is imperative that you get this right, the customer experience is paramount.
Hotels have the obvious operating costs such as staffing, stock, laundry etc however if new technology is needed such as booking software or new equipment for the exterior or the kitchens it can be a huge cost. If you are looking to refit the whole hotel the cost can run into the hundreds of thousands.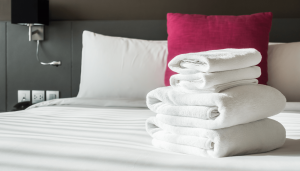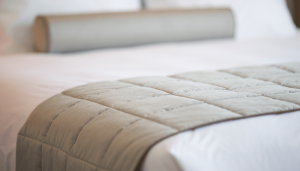 If you have any type of finance requirement for your existing hotel/s or you are in the process of buying a new one, the Bluestar Leasing team have the experience to help. Due to our relationships with suppliers who operate within the hotel sector who have passed numerous introductions to us we now have a large portfolio of hotel clients that we work with and understand fully the challenges that you face.
Thank you for reading our blog on Hotel Finance, please call the Bluestar Leasing team on 01420-481500 or email hello@bluestarleasing.com if you have any hotel finance requirements.
Alternatively you can complete our call me back form by clicking the button below.
Request a quotation