Although I finance Gym Equipment regularly I can't profess to be an expert on using one. I do however understand the financial model which is principally the same for the national chains through to the local independents. Subscriptions are paid monthly with emphasis placed on recruiting new members and retaining the existing ones.
As a gym subscriber I often receive sales calls and marketing information asking for my business and I have noticed that there seems to be three levels of subscription available. The average run of the mill gym is still there offering reasonable facilities and charging average prices that I have always been used to paying. The 'exclusive' gym is now more common, they charge roughly twice as much as the average gym but offer excellent facilities. I can watch the football on the treadmill, join in the pilates class, have a swim in the Jacuzzi and then indulge in a carrot and beetroot smoothie. Last but not least is the budget gym, no airs or graces here it just does what it says on the tin.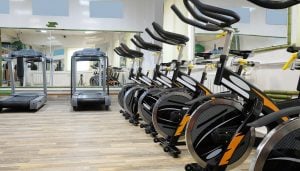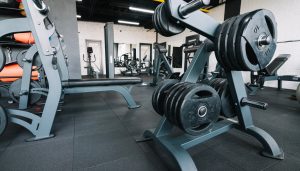 The level of membership fee a gym charges is not based on the equipment that is available for members to use, you find the core equipment in every gym. The fee normally increases due to the ancillary facilities that are available such as the racket sports and more modern changing rooms.
When you strip it all back to basics all three examples listed above still adopt the same model, they are drip fed their revenue on a monthly basis and have to provide working equipment for their members to use. A gym has to pay in advance for equipment that will be used in the future by members before receiving the money they need to pay for it. Huge costs up front followed by normal operating costs coupled with drip fed revenue does not equal a sound financial model. Lots of companies fail because they do not protect their most valuable commodity, their cash!
As a gym operator in a new or existing business how do you protect your cash? Does it make sense to pay cash or to finance gym equipment? I know what I would do, I would keep hold of my cash to use for working capital or future growth of my business and then I would use other people's money to finance gym equipment, it doesn't go up in value it is purely an operating cost to your business and should be treated like that.
Thank you for reading my blog on why to "Finance Gym Equipment".
If you are a new or established business about to invest in new equipment for your gym and would like to discuss the finance options available call Bluestar Leasing now on 01420-481500.
Alternatively if you would like more information or a finance quotation please click on one of the buttons below.
Request a quotation