Recovery Loan Scheme (RLS)
Loans and Asset Finance solutions to support the recovery of businesses following the pandemic
What is the Recovery Loan Scheme?
The Recovery Loan Scheme (RLS) launched on 6 April 2021 to help UK businesses access finance as they recover and grow following the Covid-19 pandemic. The scheme aims to help businesses affected by coronavirus and can be used for any legitimate business purpose, such as managing cash flow, investment and growth. 
Businesses who have taken out a Coronavirus Business Interruption Loan Scheme (CBILS), Coronavirus Large Business Interruption Loan Scheme (CLBILS) or Bounce Back Loan Scheme (BBLS) facility are able to access this new scheme. The scheme will run until 31 December 2021, subject to review. The amount you have borrowed under previous schemes may limit the amount you can borrow under RLS.
Bluestar is an approved Recovery Loan Scheme lending partner, working with a panel of British Business Bank accredited lenders, offering RLS loans and RLS asset finance (hire purchase and leasing).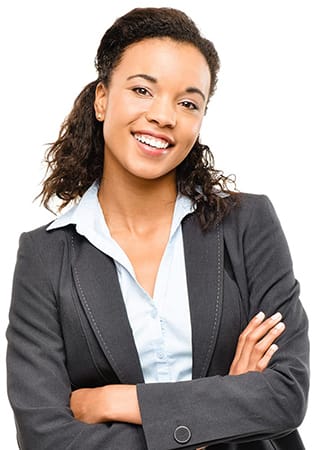 The RLS scheme will run from 6th April 2021 until 31st December 2021, subject to review.
days

hours

minutes

seconds
Frequently asked questions
Am I eligible for a Recovery Loan?
To be eligible for the Recovery Loan Scheme (RLS), you'll need to meet the following criteria:
Business has been impacted by coronavirus

Minimum of 2 years' trading history

Business is trading in the UK

Business is viable or would be viable were it not for the pandemic

Business is not in collective insolvency proceedings

Loan is for business purposes (i.e. working capital or investment, and to support trading in the UK)
Bluestar is only able to accept Recovery Loan applications from companies that are Limited / PLC / LLP or partnerships with 4 or more registered partners.
What can I use a Recovery Loan for?
A Recovery Loan could help to support your business in the following ways:
Help with cash flow

Support working capital

Grow your business

Purchase equipment

Pay a one-off cost

Help with payroll

Invest in marketing
Speak to a Recovery Loan Specialist today by calling 01420 481500
Key features
Up to £10m facility per business:

The maximum value of a facility provided under the scheme will be £10m per business (£30m per group). Minimum facility sizes vary, starting at £1,000 for asset finance and £25,001 for Business Loans.

Turnover limit:

There will be no turnover restriction for businesses accessing the scheme.

Personal guarantees:

 The Recovery Loan Scheme (RLS) doesn't require personal guarantees on facilities up to £250,000. If you wish to borrow more than this, you will be required to provide a personal guarantee.

RLS products:

Bluestar offer both term loans and asset finance under the scheme.

Repayments terms:

2 to 6 year terms are available

Interest and fees to be paid by the business from the outset:

Businesses will be required to meet the costs of interest payments and any fees associated with the facility.

Credit checks:

Standard credit, fraud, Anti-Money Laundering (AML) and Know Your Customer (KYC) checks will be required for all applicants. 

Guarantee to the lender:

The scheme provides the lender with a government-backed guarantee against the outstanding balance of the facility. The borrower always remains 100% liable for the debt.
Can I apply if I have existing CBILS or BBLS?
Yes. Businesses that have received support under existing Government coronavirus loan schemes will still be eligible to apply for finance under this scheme, provided they meet all other eligibility criteria.
Please note the amount the business has borrowed under a previous scheme may in certain circumstances limit the amount they may borrow under RLS.
Is security required?
The Recovery Loan Scheme doesn't require personal guarantees on loans up to £250,000 (per facility). If you want to borrow more than £250,000 and do not wish to provide a personal guarantee, Bluestar can provide multiple facilities, negating the need to provide a personal guarantee. Example: If you obtain 2 x £250,000 Recovery Loans you will not need to provide a personal guarantee on either facility.
If you're borrowing more than £250,000 from a single lender, they have the discretion to decide whether to take personal guarantees. However, above £250,000, the maximum amount that can be covered is capped at a maximum of 20% of the outstanding loan balance after the proceeds of business assets have been applied.
Disclaimer: Bluestar offers the Recovery Loan Scheme via a network of accredited lenders. Bluestar does not have direct control over the acceptance of finance facilities, the credit decision is made by the lender. Bluestar only offers finance to incorporated businesses.